We partner with the best brands to provide quality commercial alarm systems
Our commercial alarm systems are the best option for businesses looking to improve their overall security. We can provide alarm solutions that protect the entrances and exits of your building and send us immediate alerts during emergency situations. Furthermore, we work with the best brands in the industry, such as DSC and ICT. The ULC certification of these companies and their products acts as a badge of their quality and innovation. This badge gives us the necessary confidence to advocate and install their valuable products in our client's businesses.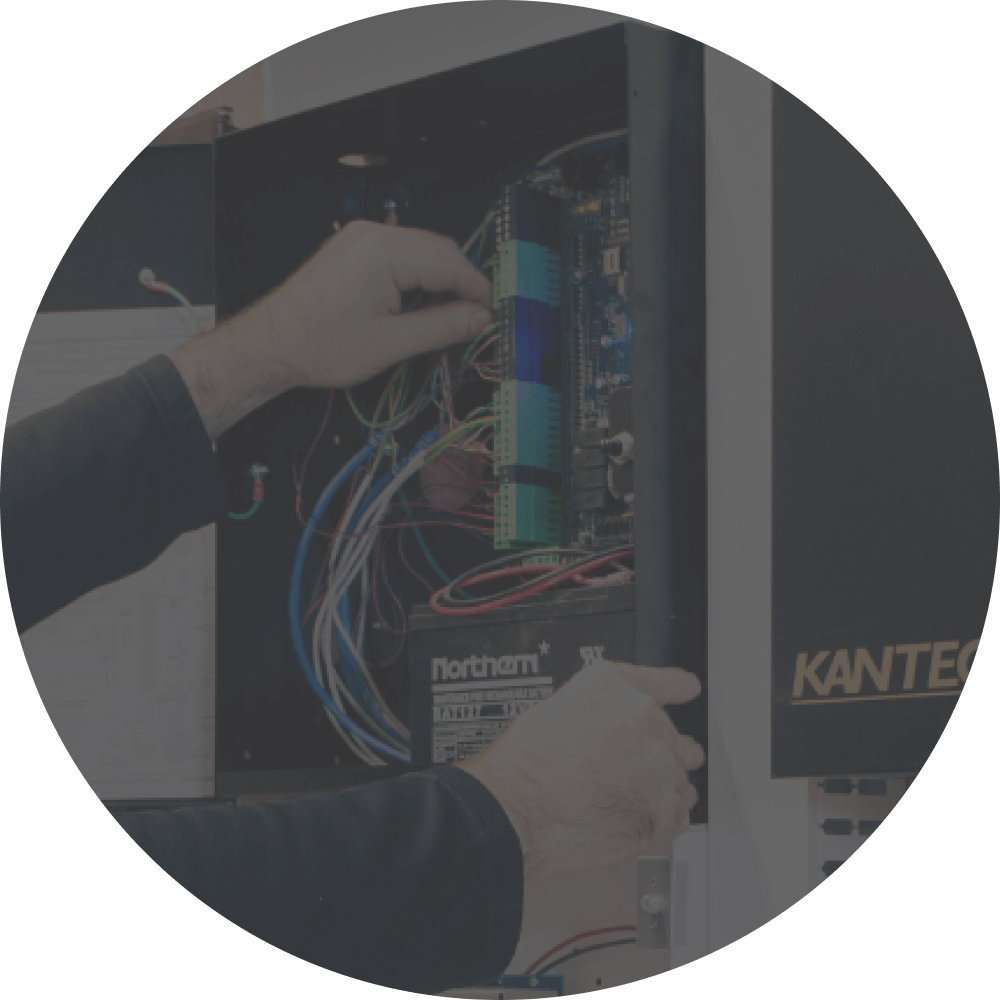 Key Benefits of Commercial Alarm Systems
Customize your alarm system with light and sound
The commercial alarm systems we install are fully customizable. As an example of your options, consider the sheer amount of alarms, chimes, and alerts that we can provide. Strobe lights, alternating pitch chimes, and increasing volume alarms are all possible options for your system, and each of them supplies a set of unique benefits. For instance, deterring potential wrongdoers with a powerfully loud alarm and alerting employees of a potential breach in security.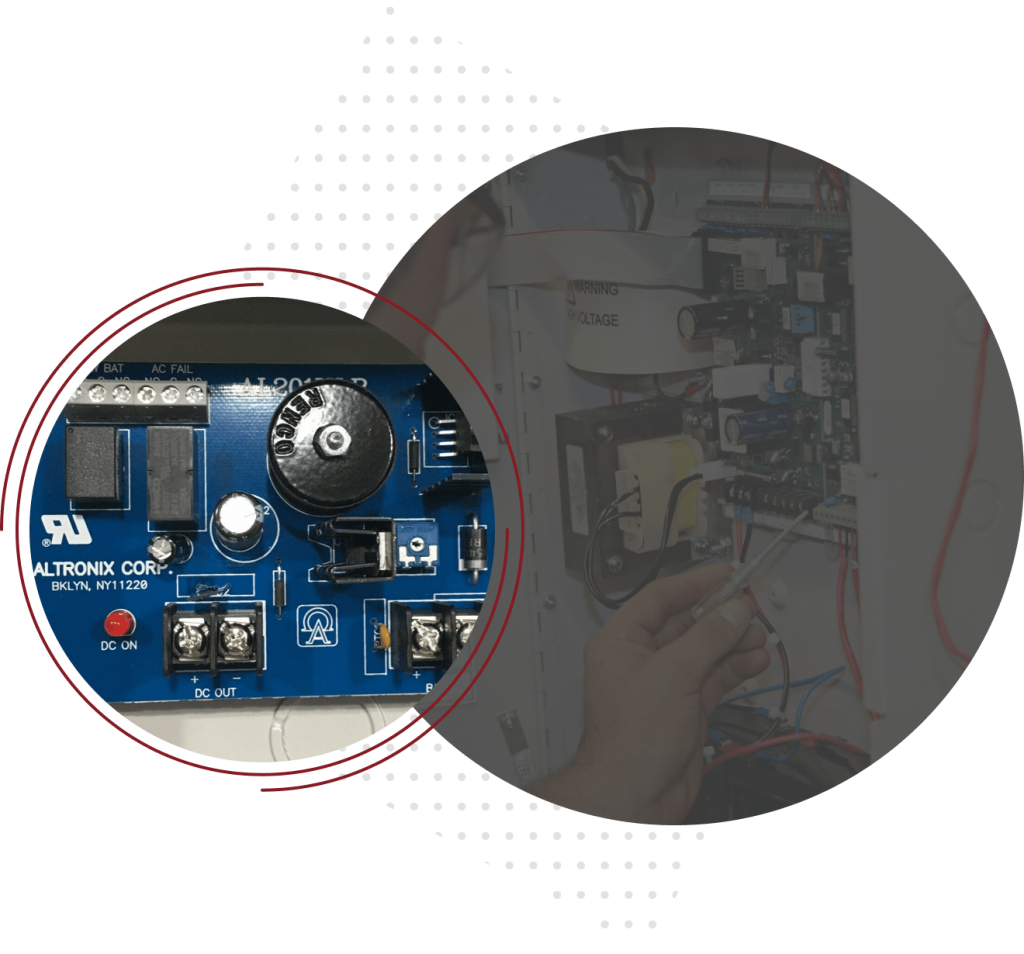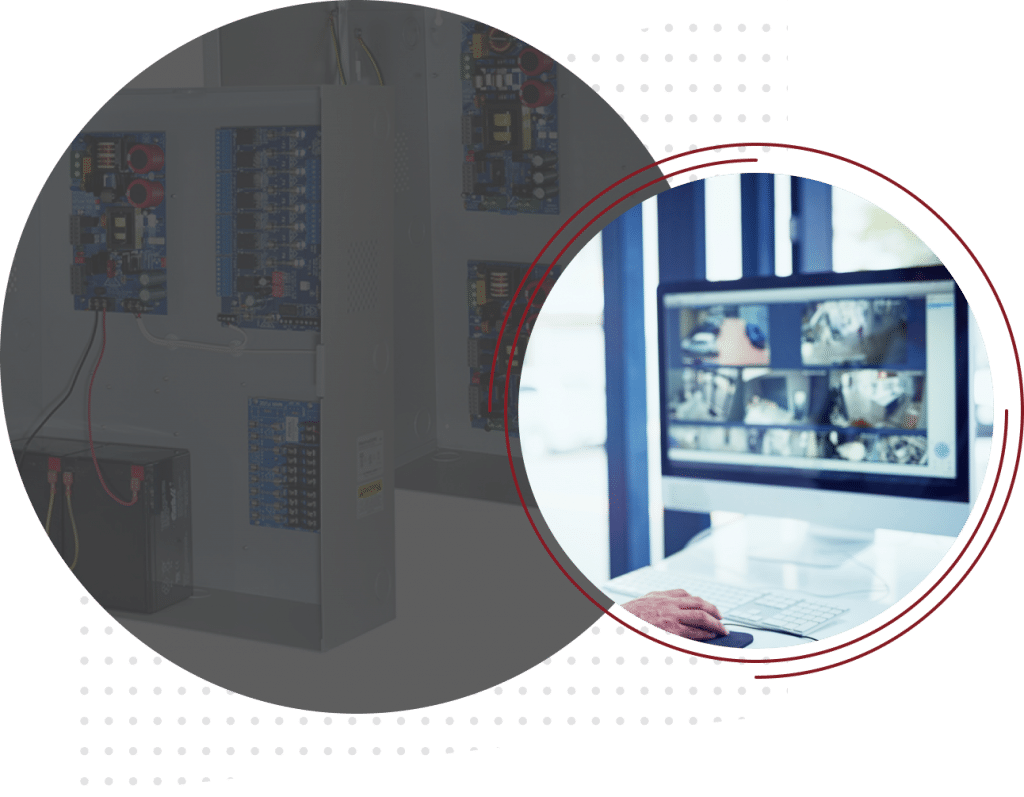 Deter theft and control access points
We offer several options for access control systems to better suit the needs of our clients. This allows our commercial security systems in Edmonton and Calgary to meet the diverse needs of our clients through small and discreet devices or obvious anti-tampering options. For example, a jewellery store with robust security can help deter intruders. On the other hand, a gas plant may benefit more from convenient and discreet key fob readers at the site's various secure locations.
Minimize the risks of environmental factors
Our flood and equipment monitoring packages are excellent for at-risk locations because we collaborate with you to decide on the best installation areas for your business. Plus, we have a variety of equipment monitoring for industrial coolers or freezers, underground gas deposits like H2S, and much more. Ultimately, the widespread utility of commercial alarm systems is what makes them truly powerful.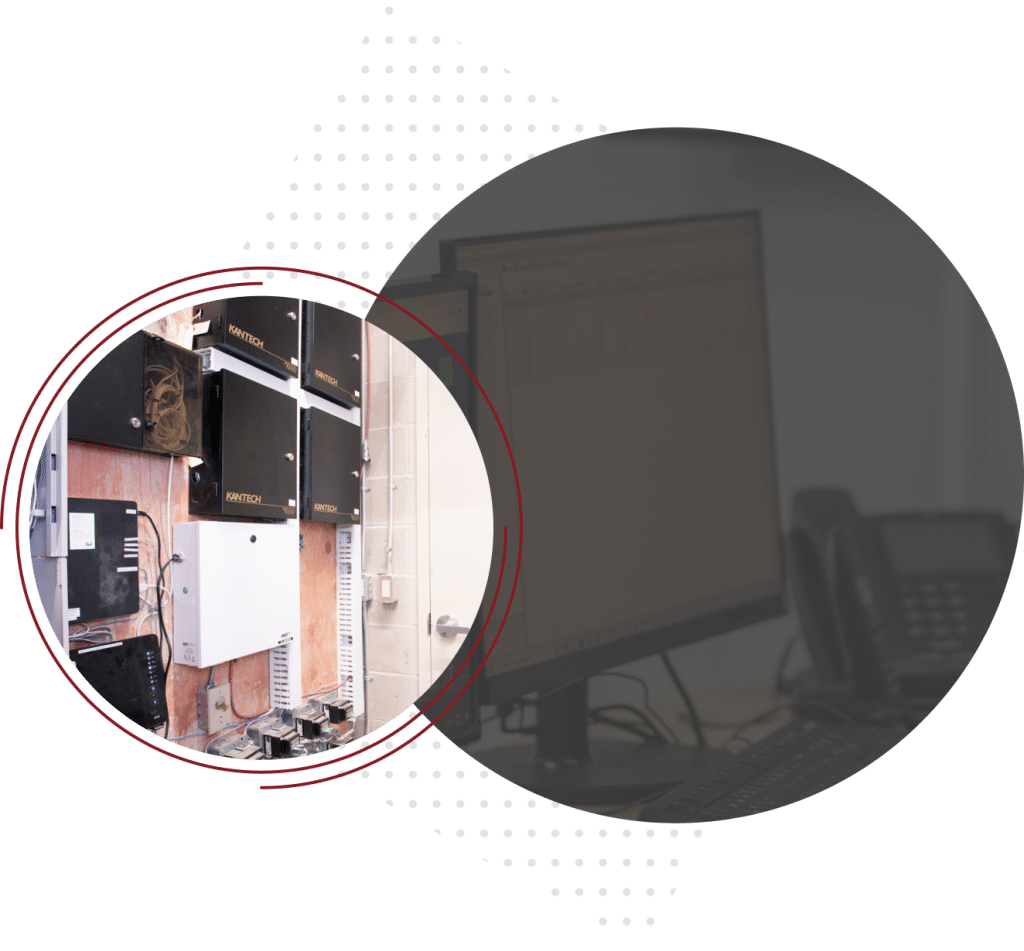 "These guys are great and professional. We came to them with a complicated problem and they were able to put together a system that met all of our needs and then some. We even now have bonus features that we never knew existed in our security system that will save us money in case of power outages, or our coolers stop working. We will definitely keep using them for our security monitoring too. Thanks for all your help!"
"We are very pleased with the professional service Centini supplied, we had two old DVR systems installed by others that failed miserably. Not only did they have to remove all of the old systems and clean up someone else's mess, they had to totally rewire their new system in. Clean - Courteous - and Professional every step of the way with very minimal disruption to our daily activities. They should be very proud of their installers, and then on top of all that they returned to inspect the work and train our staff on the operation of the new system. I personally give them a 10 star rating."
"I'd like to take this time to compliment Centini Security in their expertise in Security Systems. They have helped us immensely with our security cameras and alarm system throughout the office and yard. The workers are very courteous and knowledgeable. When we request information or a quote, they are quick to respond. Moving forward we will continue using them."
"I would like to personally thank Johnny from Centini Security for doing such a wonderful job in not only saving me a ton of money but also providing me with exceptional service in my alarm, monitoring, camera and surveillance system needs. He is dedicated and punctual with his services and shows honesty and integrity in everything he does."
Customized Solutions
We think outside the box to provide solutions that are meaningful, agile, useful, and effective for your unique business needs.
Personable Team
We are a relationship-driven company and we believe that providing quality service is key to building lasting relationships.
Trained Technicians
Our team consists of highly-trained technicians with years of experience installing, operating, and monitoring security systems.
Fast Responses
We act quickly and efficiently when it comes to service requests and installations. Our fast response puts us ahead of competitors.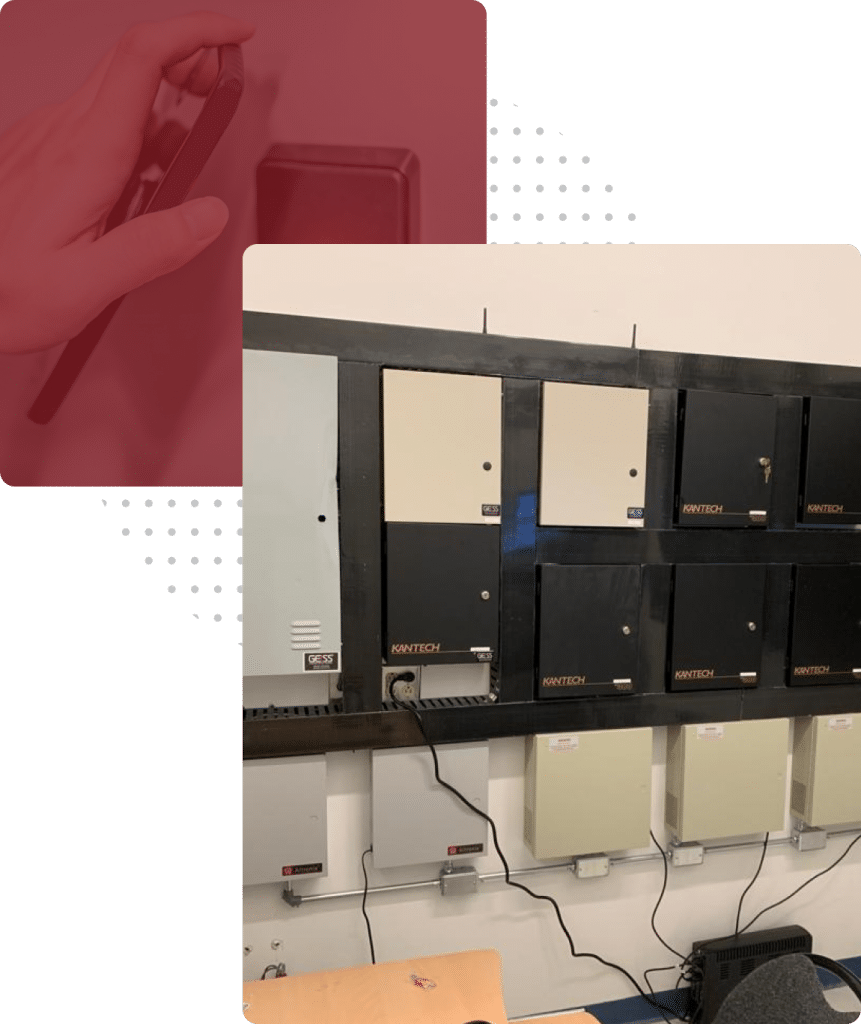 How We Keep Up With the Latest Technology
Security, in the modern sense, is analogous with a race. Whenever a new technology hits the market, there is someone right there trying to break into it or insert themselves behind the scenes. Software and hardware are only as powerful as the people keeping them up-to-date behind the scenes. As a result, Centini Security takes the responsibility of staying a step ahead of trends very seriously. We stay in first place through integrity and dedication, in all systems, including our commercial intercom systems.
Every commercial alarm system is different. Typically, they include fire and intrusion warnings, but for your complete assessment, it is best to contact the professionals.
There are several reasons your business may need security, such as building or fire code regulations or for insurance purposes.
Not necessarily. Many of our systems feature wireless components and battery-powered electronics.